October 16th 2015  : The CAS bridge – A truly ugly creation
Now  that the full monstrosity that is the Kilkenny Central Access Scheme bridge, has been unleashed on us, one particularly ugly  aspect stands out. Why does it cross the Nore at an oblique angle (ie. not at a right angle to the river bank, like all the other bridges in ye faire city?)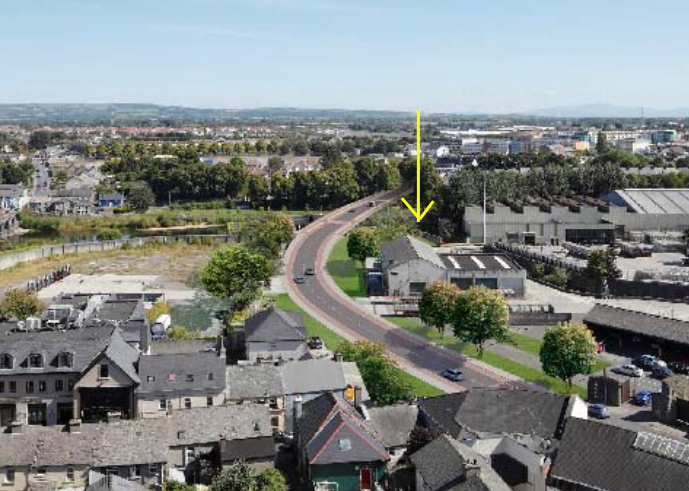 Above is an image of the CAS bridge as presented by Mr John Mulholland to the Kilkenny Rotary Club 28th July 2014. Note the pronounced bend in the road. Note also the building arrowed yellow. At the time of planning approval, the City of Kilkenny had not yet acquired the former Diageo site and so the CAS was planned to go around this building. Hence the bridge had to cross the Nore at an oblique angle (as if it was n't bad enough to have a motorway style bridge in the middle of medieval Kilkenny).  Here is what a straight right angle crossing would look like.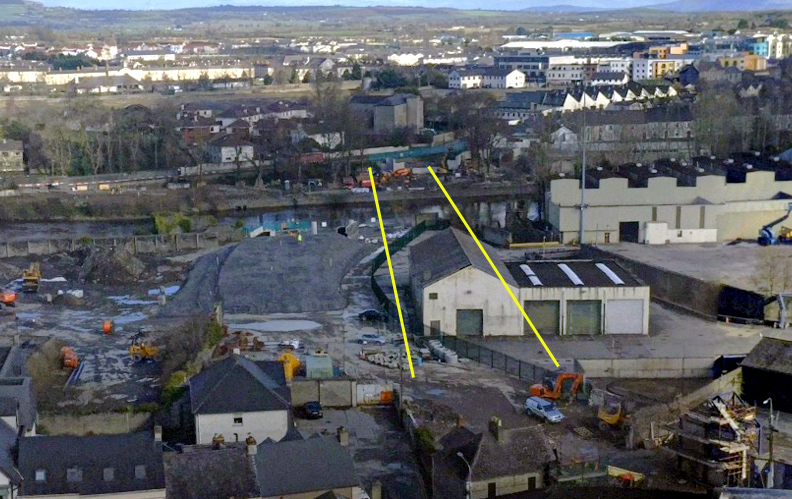 So where is this precious Diageo building now ? Completely demolished. So now we have a road bridge that bends around nothing but rubble. So would n't you think when news of the Diageo bequest came to light, that the CAS planners and Council would review the design? Of course the speed at which the CAS phase 1 was rushed through the council in May/June 2014 says enough. With mounting opposition they were afraid of their lives the project would stall.
Deceit
During the course of the planning, Kilkenny County Council have produced many images of a propaganda nature that would make Joseph Goebbels blush. Here is one such image much beloved by the Pro-Cas fraternity: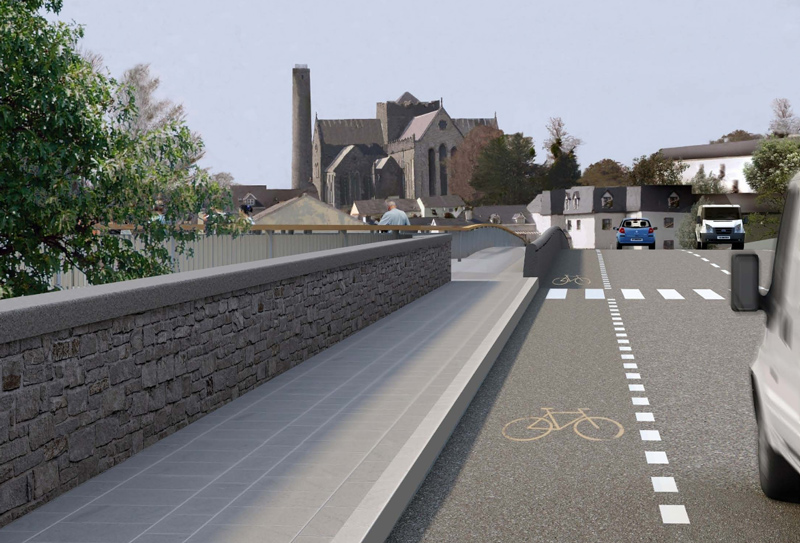 Look at that humped bridge go ! Humped bridge ? Surely not the CAS bridge? Look at it in close up: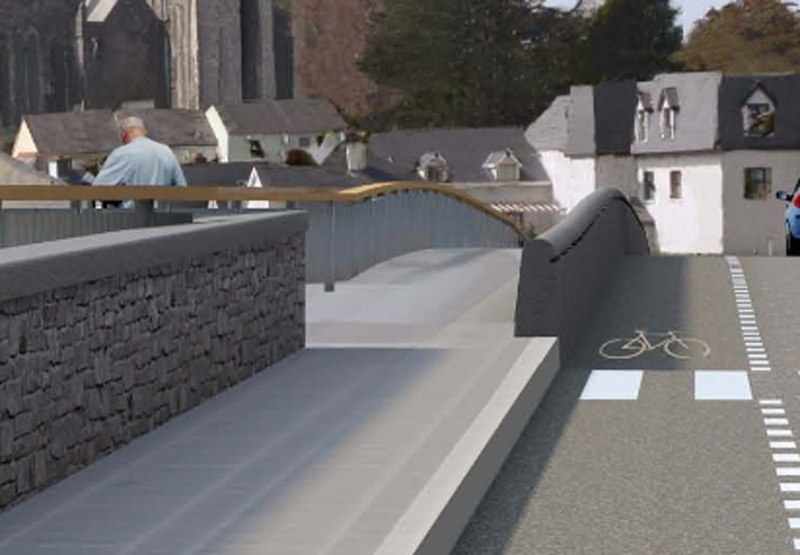 Now have a look at what the emerging CAS bridge really looks like :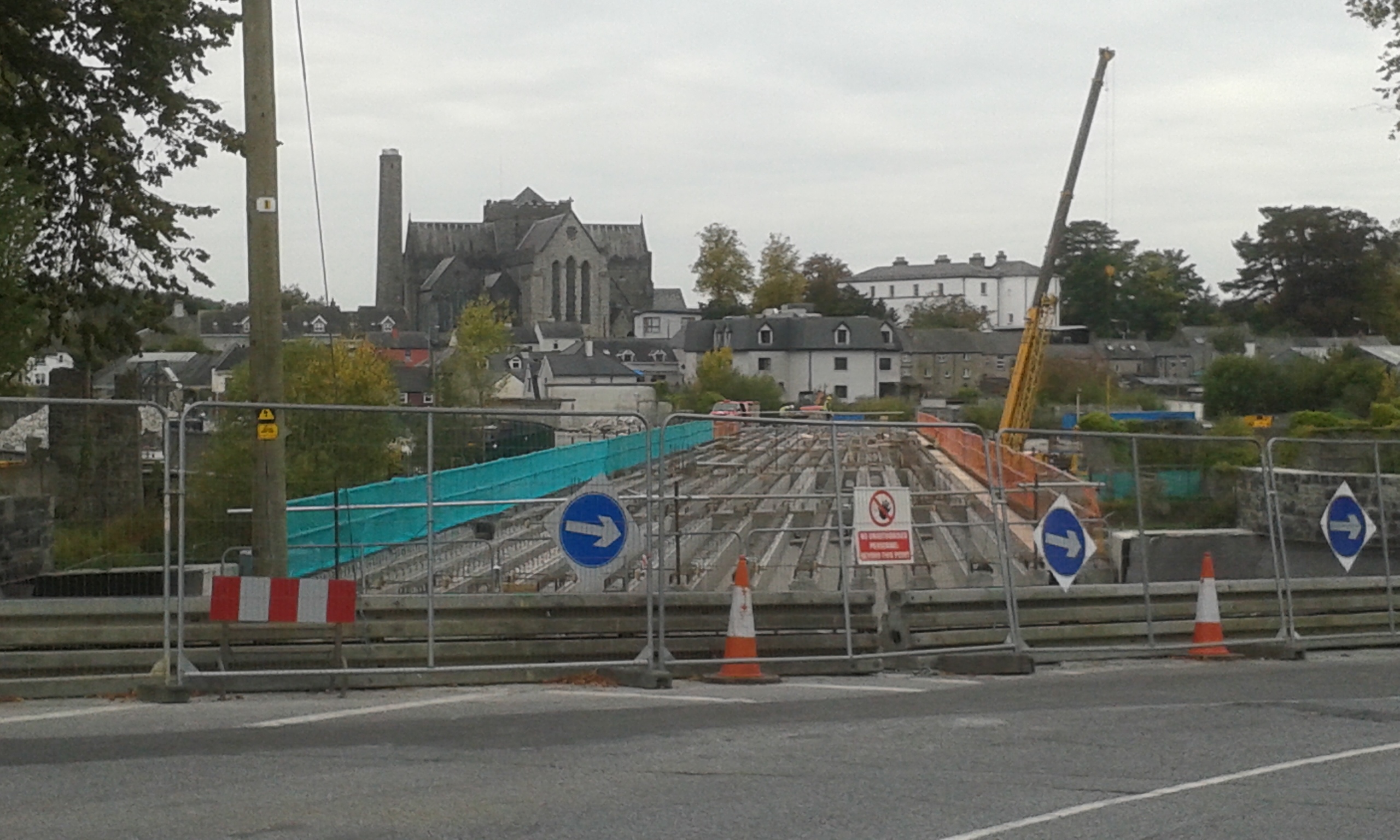 Yep. That's more like it. As flat as a pancake.
The same deceit was passed off when the first images of the meccano bridge emerged (sorry I mean the Lady Desart bridge).
Before (that's quite a curve):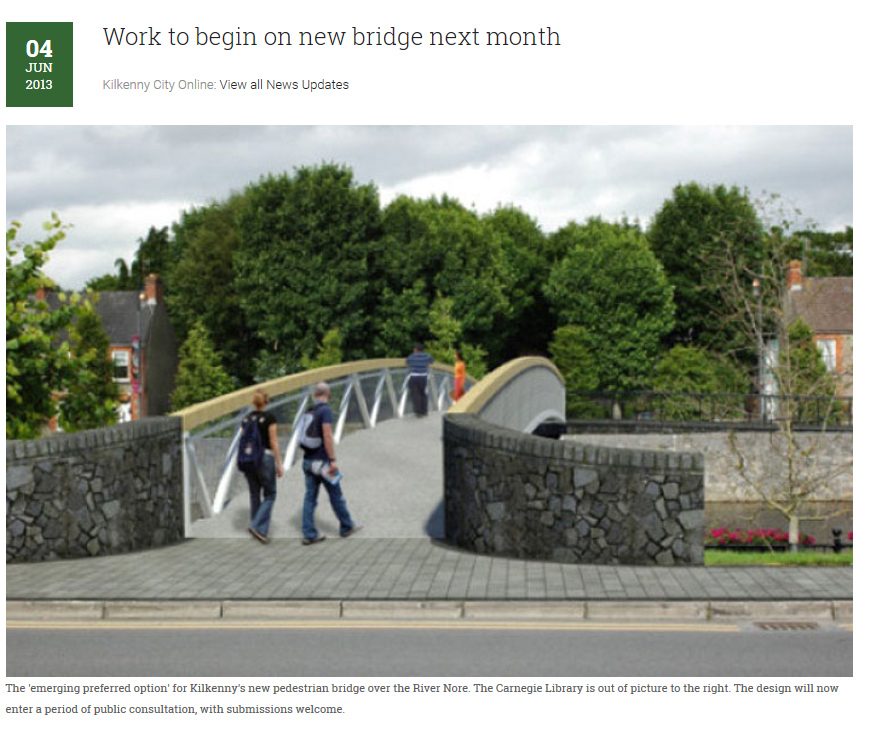 Reality (much slighter curve) :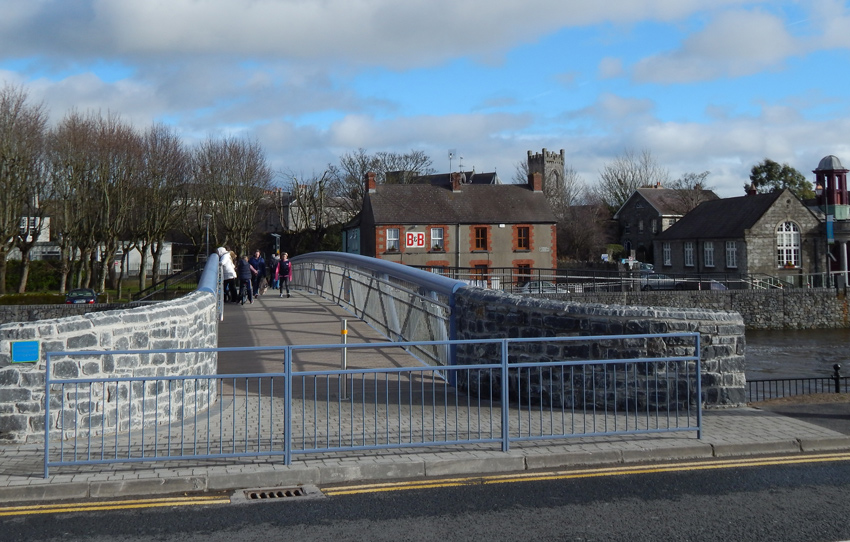 Another image of the emerging CAS bridge.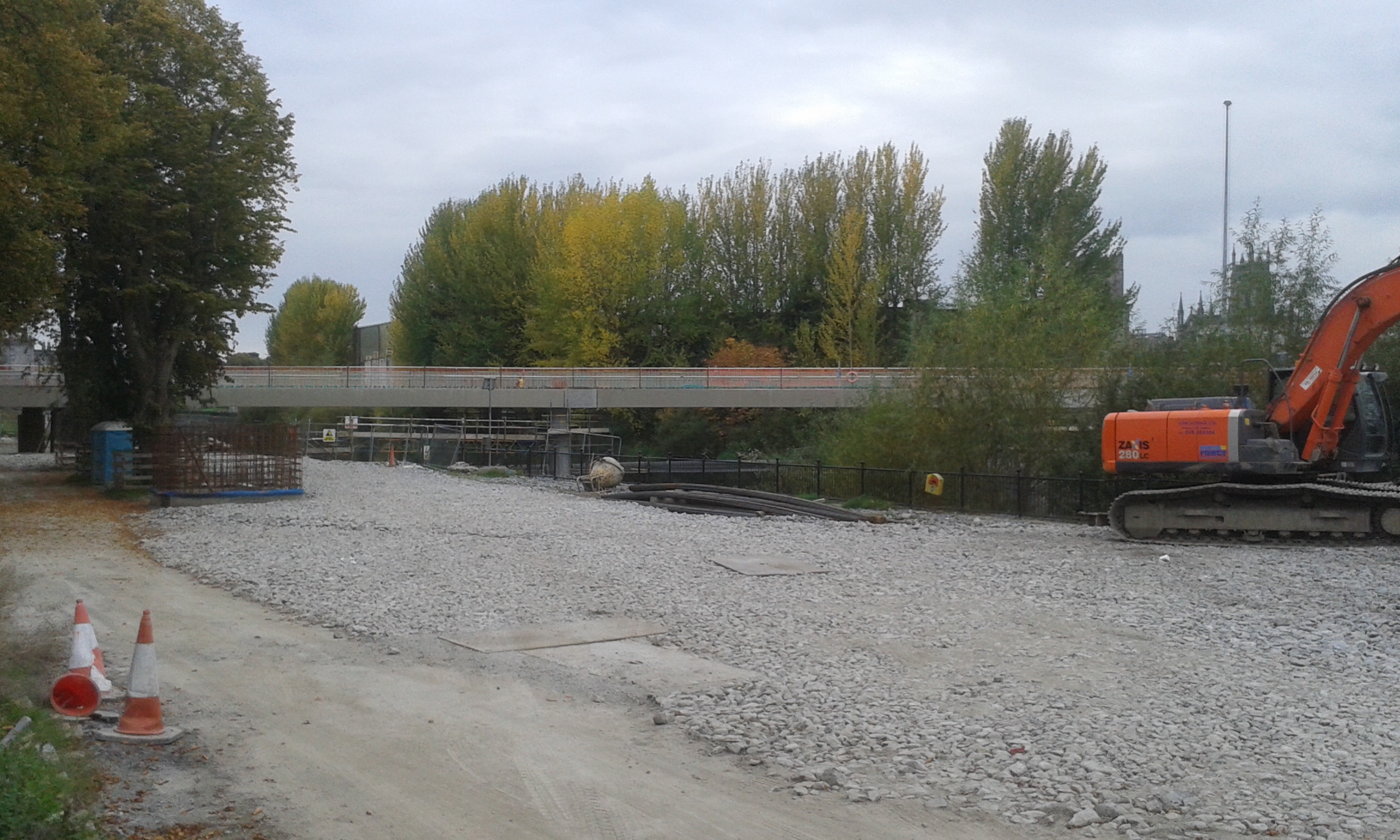 And lest we forget what the Peace Park once looked like